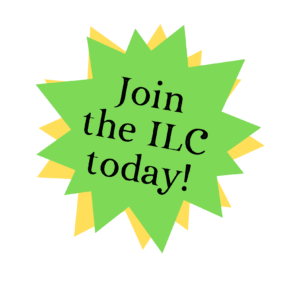 The Iowa Literacy Council was established to make a concentrated effort to coordinate literacy programs statewide, to minimize the duplication of such services, and to provide assistance to those individuals in need of the basic skills. The Iowa Literacy Council is committed to improving the literacy and basic skills levels of Iowa adults in the context of family, community, and workplace.
The Iowa Literacy Council (ILC) is a state association affiliated with the Coalition on Adult Basic Education (COABE) and ProLiteracy.  Iowa Literacy Council members automatically become Coalition on Adult Basic Education (COABE) members and members of ProLiteracy.
Being a member offers many benefits including:
reduced registration fee for COABE conferences
reduced registration fee Iowa Adult Education conferences
access to quality professional development opportunities
assistance with advocacy for adult education and literacy
access to the COABE Journal which emphasizes innovative ideas for adult education practitioners
exclusive pricing on New Readers Press instructional materials
access to research reports
Membership in the ILC is open to individuals, organizations, adult learners as well a non-profit organizations.  The Dues Structure for 2023 is listed below.  Membership runs through March 2024.
| | |
| --- | --- |
| Annual Membership Type (includes COABE and ProLiteracy) | Price |
| Individual | $45 |
| Non-Profit | $50 |
| Adult Learner | Free |
| Small Organization (up to 5 people) | $150 |
| Small Organization (6 to 10 people) | $300 |
| Medium Organization (11-25 people) | $700 |
| Large Organization (26+ people) | $1,200 |
Join the Iowa Literacy Council today!  Complete the Membership Form 2023 and submit it to the address listed at the bottom.